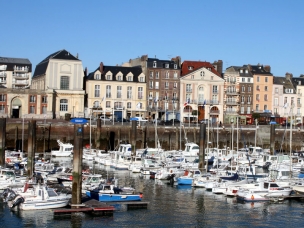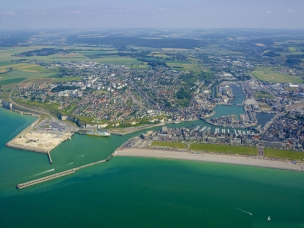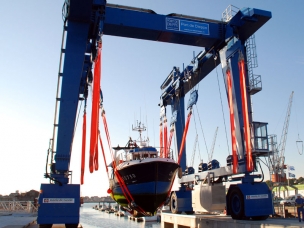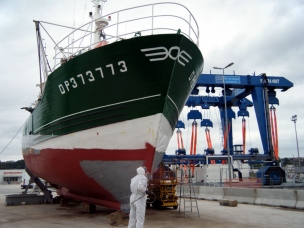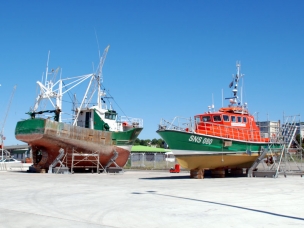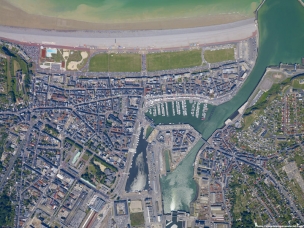 Contact the Dieppe joint harbour association
Effective facilities

The outer harbour has a heavy load quay. It is accessible to vessels up to 9 m draft. The inner harbour has quick access to the sea, behind a lock 28 metres wide, in a basin with 1,200 metres of dockside. It can accommodate vessels up to 160 m.
The commercial harbour has an accommodation capacity of over 60,000 m² of quayside platforms, 5 berths, and 30,000 m² of warehouses. All warehouses offer truck loading docks. The platforms remain available for the goods that are delivered.
The crane teams of the Syndicat Mixte provide service to order from 6.00 am to 10.00 pm.
The commercial harbour has infrastructure that complies with international safety standards and efficient facilities, in particular appropriate lifting equipment with a Caillard mobile crane: 30 tonnes at 30 metres, an Italgru mobile crane with a capacity of 37 tonnes at 30 metres, 3 Figee 8-tonne cranes and a rubber-tyred crane: 17 tonnes at 14 metres.